Back to all posts
Posted on
Christmas Concert Seat Sale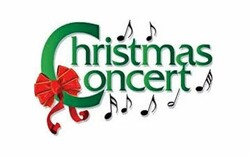 Parents, Are you tired of freezing your buns off to get the best seats in the house?
We have heard you IREC Parents and Guardians! Make your only worry, finding a parking spot and avoid lining up early this year by purchasing your seats ahead of time! Seats are guaranteed to be within the first 2 rows! 
Tickets are AVAILABLE NOW on Parent Portal!! Tickets are $15.00 each, with all funds raised going towards the Accessible Playground Fundraiser hosted by Friends of Iron Ridge Elementary Society (FIRES). 
Maximum of 60 tickets available for purchase, for each concert. Maximum 4 tickets per family, per show.
If you have any questions regarding FIRES or the seat sale, please contact us at irecfires@gmail.com Thank you for your support.

 *Please note that we cannot guarantee that you will be seated directly in front of your child's class. We will do our best to accommodate each purchase.