Back to all posts
Posted on
Jo(e) Social Media - a Social Conversation at Home and at School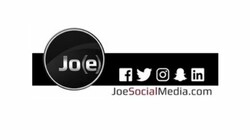 DIGITAL CITIZENSHIP AND SOCIAL SAFETY (Grades 4-6):
We're simply saying NO to kids when it comes to their social media because adult leaders, parents and teachers are having a tough time understanding what kids are actually doing online. There are many opportunities for kids to be using social media positively but in general, it's a taboo subject at home or at school altogether. We help quell suspicions, steer positive conversation and get kids and adults on the same page to use social media safely and with a powerful voice. It's important to teach kids how to protect their hearts, minds, and physical safety, and how to broach the challenges of a social world with mom and dad.


Dec. 10 - Parent Presentation - 6:30 p.m. at IRIC.  Please plan on attending this very important presentation.