Back to all posts
Posted on
Student Belongings: Pickup Times for all Iron Ridge Campuses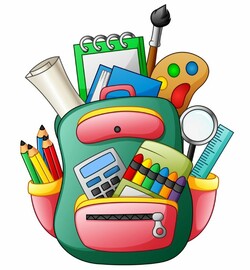 We hope all of our families are doing well during this unusual situation. We appreciate your support as events continue to quickly change and develop.
The following is the schedule for student belonging pick up for Thursday, March 19, 2020.  This parent pick-up schedule is according to the student's last name.  This schedule will be the same for ALL Iron Ridge Campuses in Blackfalds so parents only have to go out once to pick up at multiple schools if needed. 
Thursday, March 19th 
A-C 9:30-10:30 
D-I 10:30-11:30 
J-M 11:30-12:30
N-S 12:30-1:30 
T-Z 1:30-2:30 
IREC Grade Pre-K -3 Pick Up Procedures: 
Please go to your child's recess (dropoff/pick door) to pick up these items. All student belongings including locker items will be organized for pick up. Lost & found items will be on tables outside the main doors for viewing. 
The importance of social distancing as per government guidelines is paramount. ONE adult is allowed to come to the doors for item pick up so we can adhere to these essential guidelines. Please also try to spread out around the door areas.
Sending someone other than a parent to pick up belongings?
Please email your child's teacher if you have arranged for someone else to pick up these items.
Can't make the scheduled time?
Please email your child's teacher if a different pick-up time is unavoidable due to extenuating circumstances. Please do your very best to come (or send an alternate person) as per the schedule. We might not be able to accommodate another time until after Spring Break or, even later if other, more serious measures are directed by the government. 
Do you have a Library book, classroom book or a home reading book that belongs to the school?
Please bring any of these school books back to the school during your scheduled time.
We look forward to more communication with you after the break about curriculum details & resources as per communications from Wolf Creek Public Schools.
Thank you for your continued support & patience during this time.
IREC Strong