Registration
For students registering in WCPS for the first time. Click on the blue button above. 

Be sure to choose the correct School Year for your student(s)

Current WCPS students will be automatically enrolled for the next year & you will receive an online demographic form through your parent portal in the fall to verify your child's information. 
Note: Current Pre-K 4 students will receive an email from the school with instructions on how to register for kindergarten. 
New Registrations Only
How to Register Your Child Online
Choose "Online Registration" on the right side of the IREC homepage or located under the parent's tab at the top of the screen
Once on the registration page, choose New Student Registration
2.  Create your account
Click the "Create New Account" button and complete the form
If your student is returning then you MUST log in to your parent portal account to complete the forms attached to your current student(s)
3.  Confirm your new account
You will receive a confirmation email from Wolf Creek Public Schools.  
You will have to access that and confirm your email before you can continue
4.  Sign in
Sign in to your account to be directed to the registration forms.  
Be sure you choose the correct year you are registering your student for 21-22 or 22-23
5. Add student
Click the 'add student' button on the left side of the screen.  Then enter the student's first and last name, date of birth and click the SAVE  button
6.  Complete the registration form
Click 'New' next to the Correct registration form (check the YEARS).  The registration form will open and you must complete all fields and click SUBMIT on the last page in order for the school to receive your registration.
To register another new student click the 'Add Student' button again and follow the above steps for them.
7.  Save and log out
You are now registered - welcome to Iron Ridge Elementary Campus family
Transportation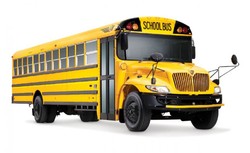 School Supply Lists

Fees for 2021-2022
These fees should be paid at the end of August when completing your child's student demographic update and yearly consents in your Parent Portal: 
Kindergarten Supply Fee - $22.00
Kindergarten Tech Fee - $8.00
Grade 1-3 Supply Fee - $27.00
Grade 1-2 Tech Fee - $13.00
Pay Your School Fees Online
Step 1: https://wolfcreek.powerschool.com/public/home.html
Step 2: Register by selecting the "Create an Account" and follow the steps.  You must register a child when you create your account.  For this you will need each student's ID and password, which can be accessed by going into the school or having the school mail it to you.
Step 3: Once you have created your account and added your students you can now login and access their profiles.
---