Back to all posts
Posted on
Parent Teacher Interview K-3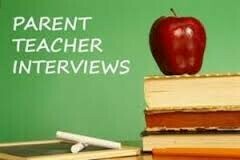 We will be hosting virtual Parent Teacher Interviews for Grades K-3 families Tuesday, October 26th from 3:00 pm to 6:00 pm and Thursday, October 28th from 3:30 pm to 7:00 pm.
Interviews will be done via Phone Call or Google Meet, whichever is your preference.
We encourage all parents to schedule an appointment using our interview booking system. Please see below the instructions for booking an appointment. 
1. K-3 families CLICK HERE to book your interview.
2. You will be taken to the School Interviews site. Please follow the steps on the site to book your appointment.
If for some reason it asks for a school code please use pzvby
Should you have any troubles or questions please contact the school at ire@wolfcreek.ab.ca for assistance.