Back to all posts
Posted on
New Playground Update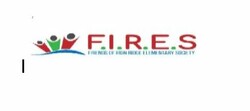 Hi Parents and Guardians,

Some of you may be familiar with our society, Friends of Iron Ridge Society (FIRES) and some of you may not.  We would like to take the time to introduce ourselves, share with you some history about FIRES, fundraising we have done and our upcoming fundraising goal for the new year.
FIRES was created 4 years ago. The fundraising body for the school before this was FIRCS.  Through the years, both parent bodies have provided a playground, sound system, furniture (couches, chairs) and other items to the school. 
Our current fundraiser – To create a wheelchair accessible playground with autistic components for IREC. The reason we need a fundraising body for our school is because the provincial government does not fund the above-mentioned items.  These funds need to be raised by our parents and other community members.
The original goal for FIRES was to replace the wooden playground structure behind the school. However, with IREC being listed on the new school build list we were asked to wait and hold off on fundraising until we knew the status of the school.
With the recent changes to the provincial government, we are now waiting for the announcement of when a new school will be built.  We have been asked to move ahead with our fundraising and our playground build. With a recent meeting with the Town of Blackfalds, we were able to determine the location of where the new school would go and see where the new playground would be accessible for both the current school and the future school. 
We are EXCITED to announce that we have an official build deadline for May 2020, with an official build date to come in the coming months only if we can raise the funds and reach our goal.
Over the next school year, September 2019 to April 2020, we will have fundraisers coming your way. Our hope is to ultimately build a bigger playground than we originally expected, especially if this ends up being the only playground for the new school in a few years.
We are in need of additional volunteers to join our society. We will need help with collecting items from the school for the recipe book fundraiser, the white elephant sale and the Read-A-Thon. An hour of your time, even once, is beyond appreciated! 
We would love to see you at our next meeting on Wednesday, June 26th  at 6:30pm at IREC library. Please come by and meet us. Ask us questions, share some fundraising ideas with us and of course, your children are welcome to attend with you. 
Thank you to the parents who have supported our fundraising in the past. We appreciate your patience during these past 2 years.We look forward to creating a wonderful, vibrant, inclusive playground for the current and future students of IREC.

Kind thanks,
F.I.R.E.S Board
Emily Hillis, Laura Svab, Jody Ellis, Kyle Kloss, Shayne Bjarnason, Loren Marchuk, Christina Krause