Back to all posts
Posted on
IREC's Loonie Toonie Christmas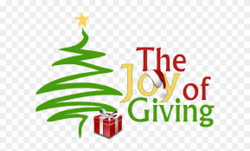 It's a giving time of year and students and staff at Iron Ridge Elementary Campus are ready and willing to participate in the Blackfalds Christmas Bureau.
Each class from Pre-K to Grade 3 will accept donations (loonies and toonies) from their students. Donations can also be made on-line through the Parent Portal. IREC will also host the Angel Tree this year. Please sign in at the main office before coming to choose an Angel from the tree. These donations will be made instead of classroom gift exchanges on the last day of school before Christmas holidays. To support the Blackfalds Christmas Bureau, IREC would like your contributions no later than Friday, December 7th, 2018.  We do see that all donations are used to make Christmas time better for children, families, and seniors in the Blackfalds community.
This is a great activity for students as they help to make Christmas more enjoyable for someone less fortunate while they in turn learn how to be good citizens of the world. When we synergize and work together we can do great things.
MERRY CHRISTMAS!