Back to all posts
Posted on
Friends of Iron Ridge Meeting Thursday, March 28th at 6:30pm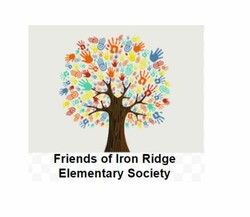 Our next meeting is Thursday, March 28th at 6:30 PM in the Alice Grigg library at IREC. All parents are encouraged and welcome to join us! 

Friends of Iron Ridge Elementary Society (FIRES) has been established to help with and/or organize fundraisers, which will benefit the students of Iron Ridge Elementary Campus. 
The Society is asking for any parents interested in more information about the society and/or those interested in volunteering their time to help with simple fundraisers and grant writing, to attend their next meeting. 

FIRES is currently awaiting the status regarding IREC and if there will be a new school built. 

For more information regarding Friends of Iron Ridge Elementary Society, please contact: 
Emily Hillis - PresidentEmail- irecfires@gmail.com×