Back to all posts
Posted on
I GOT MIND Guest Speaker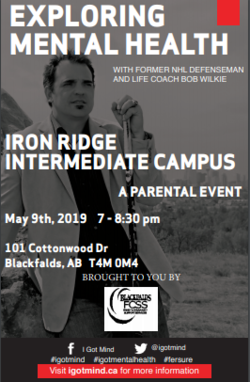 The WHY...
IRIC put together this event because of the significant change in the athletes, the parents and the coaches within sport.
There are higher levels of stress and anxiety in athletes and parents. We have seen many cases where athletes at age 10-11 are dealing with stress and performance anxiety. This causes the parents to become stressed and fearful. It has caused the coaches to be anxious and frustrated.
This all leads to a place where the emotions are negative. It takes away from the positive experience, we all want with sports.
We shed light on why we have "Lizard Brain", and why and how to achieve "Wizard Brain". We share stories and information that as our attendees have stated, "changes the way we think about things."
Join us May 9 from 7:00 pm - 8:30 pm for this powerful discussion.