Back to all posts
Posted on
Friends of Iron Ridge Society Annual General Meeting January 23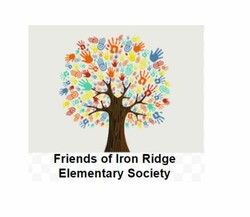 Looking for an easy way to volunteer your time, but cannot come during the day? Come & help out your child's school & meet other parents!
The Society is asking any parents who are interested in more information about the society and/or those interested in volunteering their time to help out with simple fundraisers to please attend their Annual General Meeting held on January 23 at 6:30 in the Alice Grigg Library at the school.  
The sub-committee of the School Council is the, Friends of Iron Ridge Elementary Society (FIRES). FIRES has an established executive including president, vice president, secretary and treasurer. This fundraising body has been established to help with and/or organize fundraisers, which will benefit the students of Iron Ridge Elementary Campus.
Friends of Iron Ridge Elementary Society is currently raising funds to replace some old playground equipment and to add books to classroom libraries. 
Board Members
President—Kyle Kloss
Vice President—Laura Svab
Secretary—Carly Brewster
Treasurer—Emily Hillis
Directors: Jody Ellis, Louise Rellis, Theressa Franco & Rob Stolte

For more information about the Friends of Iron Ridge Elementary Society please contact:
Kyle Kloss  President
Email: irecfires@gmail.com
Log into use GingerLimited modeElementary Society are currently raising funds to×