Back to all posts
Posted on
Welcome Back to School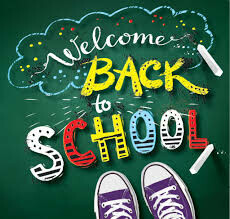 Teacher Phone Calls:
Your child's teacher will be calling you on the afternoon of Friday, August 27 with more information about the start-up and to welcome you to our IREC family. 
'Meet the Teacher' Event:
On Monday, August 30th from 3:00 pm to 6:00 pm, Iron Ridge Elementary Campus will be open for you to stop by the school to meet your child's teacher and drop off your child's school supplies. We are looking forward to seeing all the students back this fall. 
You will also be able to find out which class your child is in on Monday, August 30th (if you missed the call from your child's teacher) by logging into your Parent Portal.
First Week Plan
Pre-K: Staggered Entry from September 7-16th. 
Kindergarten: Parents sign up for a Staggered Entry time on one of the following days Sept 1-3 or 6-7. 
Grade 1- 3: Staggered Entry will be half-days on Sept 1-3. your teacher will give you details about this during the teacher phone calls on Friday, August 27.