Back to all posts
Posted on
F.I.R.E.S. General Meeting - Board Members Needed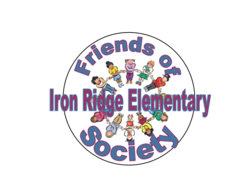 Are you looking for an opportunity to volunteer? Are you wanting minimal commitment? F.I.R.E.S. is the place for YOU!

What is F.I.R.E.S? We are the Friends of Iron Ridge Elementary Society! We are the fundraising society for Iron Ridge Elementary Campus! For the past 6 years, we have been working hard to fundraise for the new wheelchair and barrier free playground, which you may have noticed was installed and opened officially in November 2020! YAY! A HUGE THANK YOU again to ALL the amazing parents and the board members for ALL your help with the playground build, each step of the way!

The amazing playground has been our main goal over these years, but there is always a wishlist of items the school is in need of, and also there is a pathway to the playground that needs to be installed! Our job isn't done yet! 

Why do we need a board now that the playground is done? We need to keep our Society open in order to avoid losing our upcoming Casino Fundraiser. This fundraiser was originally scheduled for May 2020, but that didn't happen for obvious reasons. It was then rescheduled for May 2021 but has again been postponed to an unknown date. This Casino is a quick way to earn money for Iron Ridge Elementary School, up to $20,000.00! 

We NEED to have no less than SEVEN (7) board members. We have 4 board members who are stepping down from the board, due to their children having aged out from the school, and other personal matters, which leaves us NEEDING to replace these positions. If we do NOT find new members, we will have to fold our board and redirect all funds. 

We are hosting our AGM - Annual General Meeting via ZOOM on Saturday, January 23rd. Our meeting will start at 7:00. 

Please join our Facebook Group - Friends of Iron Ridge Elementary Society (F.I.R.E.S.) - where we will share more information regarding the upcoming meeting and the positions that we will be needing to fill!

We hope to have you join our amazing team!
Emily Hillis
President - F.I.R.E.S.