Registration
Online Pre-K to Grade 3 Registration for 2019-20
New Students to Wolf Creek Public School. Click the blue registration button and then click create account.  (Help Instructions)
Please Note: A copy of original birth certificate and other legal documentation (custody orders, etc.) need to accompany registration or a comment to when you will be able to submit them.
Age Requirement: Kindergarten students must be 5 years of age by December 31, 2019 (Wolf Creek Public Schools Policy #300).
Questions?   Having trouble registering during school hours? 
We will be happy to help! Please call the office at 403-885-4646 and ask for Mrs. Kari Predinchuk.
If you need to order your child's birth certificate, click on the link to Alberta Services. 
Returning K-3 Students
All K - 3 returning students are automatically registered for the next year. Parents will receive an email with a link attached in the fall to confirm their personal information. 
Returning Pre-K Student Registration 2019-20
Returning Pre-K students ONLY.  Parents of ALL returning students must confirm their children's information into the Info Snap online system. Parents received an email for each child on January 7th for returning Pre-K students that are coming to Pre-K for a second year or attending Kindergarten in the fall.  When clicking on the link, parents will login  to the account that was created last year to complete their child's registration. For example, if 3 children are returning, then 3 emails with links will be received.  
Having trouble registering? 
We will be happy to help! Please email the school at ire@wolfcreek.ab.ca or call the office at 403-885-4646 and ask for Mrs. Kari Predinchuk. 
Transportation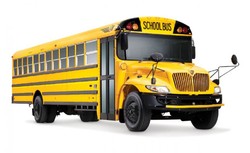 School Supply Lists 2018-19

Pay Your School Fees Online
Step 1: https://wolfcreek.powerschool.com/public/home.html
Step 2: Register by selecting the "Create an Account" and follow the steps.  You must register a child when you create your account.  For this you will need each student's ID and password, which can be accessed by going into the school or having the school mail it to you.
Step 3: Once you have created your account and added your students you can now login and access their profiles.
---