Registration
2020-2021 Registration is Now Open
Online Registration for New Families

New Families to Wolf Creek Public School. Click the blue registration button and then click create account.  (Help Instructions)
Please Note: A copy of the original birth certificate and other legal documentation (custody orders, etc.) need to accompany registration or comment to when you will be able to submit them.
Age Requirement: Kindergarten students must be 5 years of age by December 31, 2020 (Wolf Creek Public Schools Policy #300).
Questions?   Having trouble registering during school hours? 
We will be happy to help! Please call the office at 403-885-4646 and ask for Mrs. Kari Predinchuk.
If you need to order your child's birth certificate, click on the link to Alberta Services. 
Online Registration for Returning Families

Returning Families to Wolf Creek Public School.
Please log in to Parent Portal and scroll down and click on School Engage on the left-hand side. 
Click on School Engage and choose:
1) Fill out a new student form for 2020-21 if this is the first time your child has come to school
or
2) Fill out an incomplete form if your child is returning to us from the previous year. 
Transportation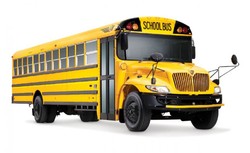 School Supply Lists

Fees for 2020-2021:
These fees should be paid at the end of August when completing your child's student demographic update and yearly consents in your Parent Portal: 
Kindergarten- $25.00
Grade 1-3- $30.00
Pay Your School Fees Online
Step 1: https://wolfcreek.powerschool.com/public/home.html
Step 2: Register by selecting the "Create an Account" and follow the steps.  You must register a child when you create your account.  For this you will need each student's ID and password, which can be accessed by going into the school or having the school mail it to you.
Step 3: Once you have created your account and added your students you can now login and access their profiles.
---