Welcome to Kindergarten & Pre-Kindergarten Family Orientation Event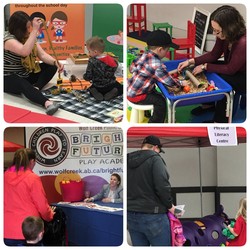 Iron Ridge Elementary Campus provides a community event to help prepare pre-kindergarten and kindergarten children for a positive start to their school journey. Parents/caregivers and their children attend this community event at Iron Ridge Elementary Campus where they receive early learning and literacy resources, and learn how to use them at home. This orientation event establishes a foundation for positive relationships between parents/caregivers, teachers and community agencies that sets the stage for a smooth transition to school and future success.
This event is a parent/caregiver engagement strategy that brings together parents, children, schools and community service agencies to achieve the goal of giving parents/caregivers the strategies, resources and support necessary to make early learning activity and play a priority in the home. Starting school is an exciting time for families!