Back to all posts
Posted on
Hot Lunches Available Online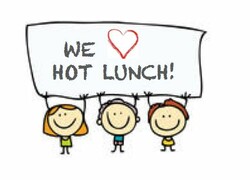 Hot Lunch options for December are now available through your parent portal account.
This round of hot lunch will be available until November 20th at 10:00 pm.
All orders must be purchased online, only, through your parent portal.  They will be available for purchase until November 20th at 10:00 pm.
Click this link to redirect you to your parent portal sign on.  Parent Portal
Please remember that optional items are only available if all mandatory fees have been paid on the student's account.  Any questions, please contact Mrs. Predinchuk at ire@wolfcreek.ab.ca.
Hot Lunch is Sponsored by the IREC Parent Council.  Proceeds from Hot Lunch go towards classroom libraries, reducing the cost of field trips, classroom electronics such as iPads and many other school opportunities to enhance our students learning environment!! 
We THANK YOU for your continued support of our programs.